Other Donations
Nursing staff in central supply area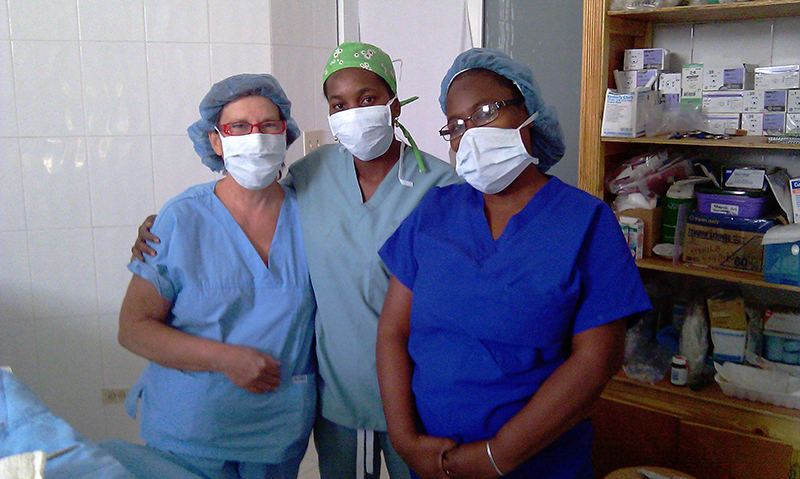 First washing machine, donated by one of Gardy's American sisters Jeannette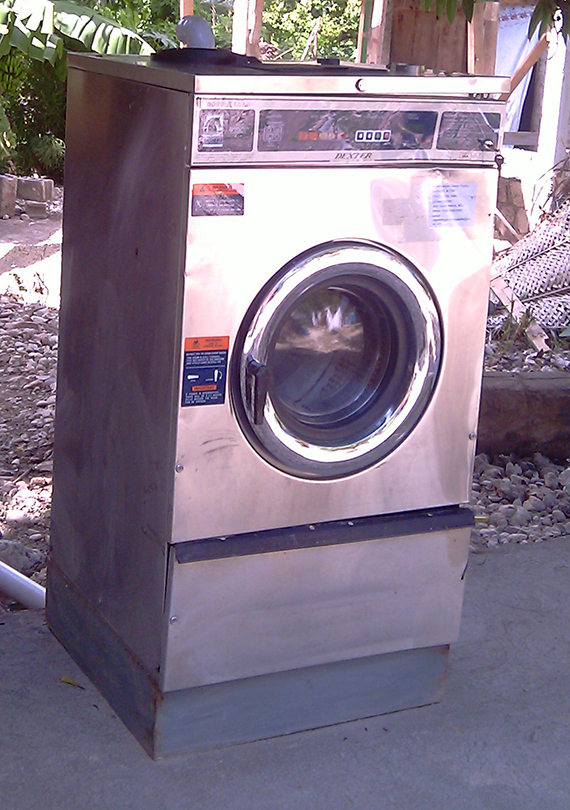 One of three of Dr. Gardy's American sisters from Michigan in 2011 donated a used large capacity electric washing machine to save OSAPO workers from doing the laundry the old fashioned way using their hands in buckets of water.
In 2012 per Gardy's request, many used women's clothing were sent.
Gardy's father Stuart Smith, who had put him through medical school in the Dominican Republic, then purchased a brand new washing machine, larger than the 1st, along with a large electric clothes dryer in 2013. Those were shipped with two dozen stacked chairs for the clinic's use.
Hospital linens for the OSAPO beds, including receiving baby blankets, bath blankets, wash clothes and towels have repeatedly been sent to OSAPO when requested by Stuart Smith from a Grand Rapids, MI Hospital Linens Service that donates used linens whenever needed. Two dozen new bed pillows were sent along with one shipment of linens in 2015.
All the items listed above are then taken to Rays Of Hope International Shippers from Grand Rapids, MI once the shipping rate is paid for delivery to Port au Prince. There, customs officials collect further funds from OSAPO to retrieve all shipments sent.
Do you have the ability to get goods donated to benefit any of the OSAPO programs? Please contact us to make arrangements for your gifts.